Instructions for Buffing and Polishing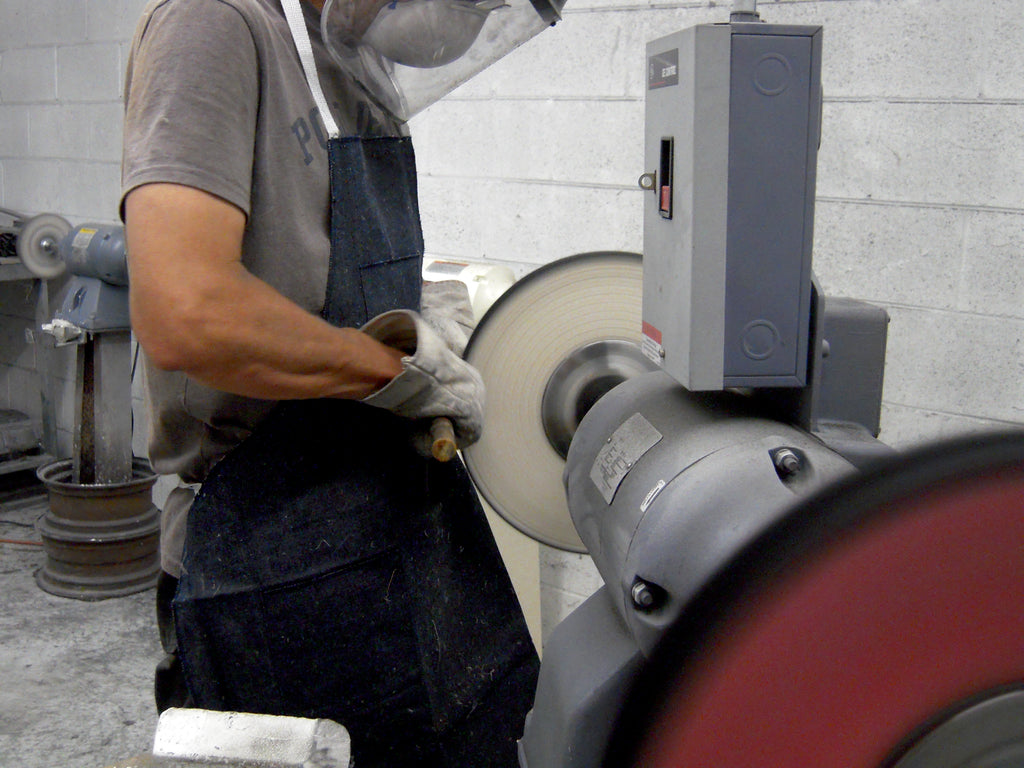 For deep scratches in stainless we recommend our Sisal Wheel with the Emery Compound. This is a very aggressive combination and is 3 to 4 times faster than the Spiral Sewn and Emery Compound combination. Emery Compound application to the Sisal Wheel will be every 30 seconds because the wheel holds the compound on the face of the buffs versus soaking in like cotton buffs do. This will leave light scratches and will need to be followed up with the Spiral Sewn and Emery Compound.
The Spiral Sewn Wheel or Firm Airways are used with the Emery of Tripoli Compounds and will remove light scratches in your stainless or aluminum. Compound application will be every 30 to 60 seconds. If this combination does not remove the scratches you will have to sand out the imperfections and start the buffing process again. Use the Canton Flannel or Soft Airway buffs with the Blizzard White or White Rouge to bring your part to a mirror finish. Compound application is about every 30 to 60 seconds.
Links to Products mentioned above:
Compound
Buffing Wheels
Jean Banta