FEATURE FRIDAY - Elite Polishing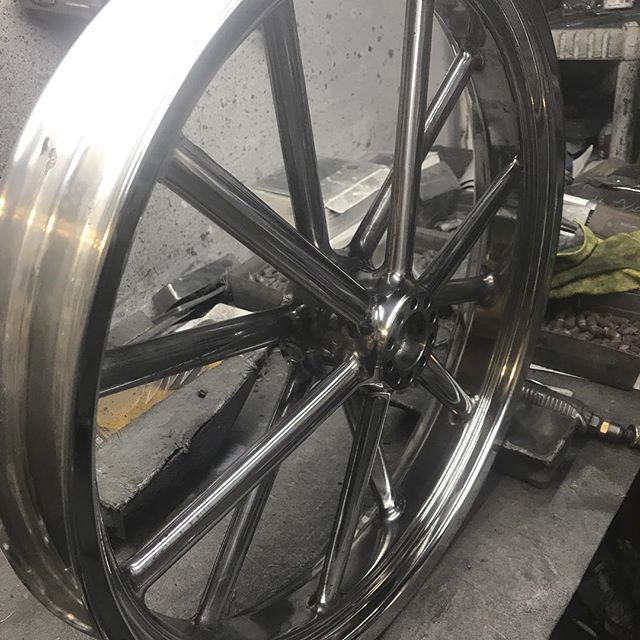 Steve with Elite Polishing has been polishing for 20 years and has been our customer for over 15 years. He specializes in polishing aluminum and stainless steel for cars, trucks, and bikes. He uses our products to achieve the mirror finish on all of his polishing jobs. 
These are a few of Steve's favorite specialty products of ours that he uses: (Click the pictures below for more information)
 

10" Thin Yellow Treated Spiral Sewn Buff.

Great for valve covers and tight places. 

Yellow Treated Cartridge Roll Kit.

Great for hard to reach corners. Outlasts felt bobs 10 to 1. 

Straight Cartridge Rolls. 

Great for sanding detail. 
Check out  these pictures below for just a few examples of Steve's polishing work. If your looking to achieve this same mirror finish give us a call at 800-322-1957 and we can recommend the products and steps for you to use. 
Check him out on instagram @elite_polishing
Here is a little more about Steve:  
He started out at Lincoln Industry working the nickel chrome line, then transferred to the polishing line doing swing arms for Harley and a bunch of other Harley parts. While there he started polishing on the side, which ended up leading into his own business, Elite Polishing. He started polishing custom bikes about 5 years ago for Bornfree and now for Sturgis. He does stainless and aluminum and uses Tarheel Parts Inc, supplies for everything.
THP Staff