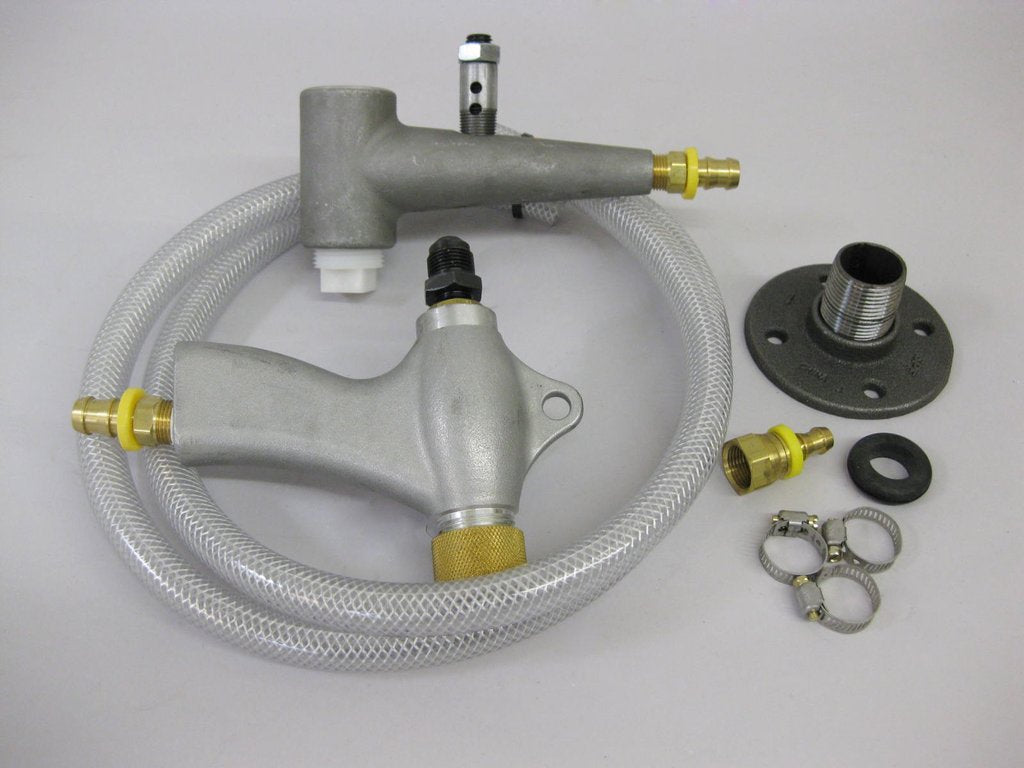 If you're looking to upgrade your old Blast Cabinet check out the following video series on how to fix up your Cabinet with our higher output Zero Bead Blast Cabinet Gun Conversion Kit. By upgrading to our Zero Bead Blast gun you will get 2 to 3 more times output with the same amount of air. We will walk you through the conversion steps from start to finish in the following videos. Feel free to reach out to us with any questions at 1-800-322-1957. 
Why upgrade to the Zero Bead Blast Gun and pickup tube? 
Industrial style Zero Bead Blast Guns deliver 2 to 3 times more media than the older trigger operated guns. The older style guns, like the ones in Harbor Freight cabinets, only draw 3 to 7 inches of vacuum vs the Zero Style Blast gun draws 17 to 21 inches with the same amount of air consumption. More vacuum means more media blasting the part. And the Pickup Tube allows you to adjust the vent to maximize the media delivery to the gun. 
VIDEO 1: This first video overviews how to prepare and create a template to resize and fit the bottom of your Blast Cabinet for mounting a new pickup tube. (Not shown in the video - the new mount was welded to the bottom or it can be screwed on instead)
VIDEO 2: Installing the Pickup Valve, routing the air supply and Media Hose to the blast gun
VIDEO 3: All plumbed and ready to go.  Shows what a quick few second blast of impact beads (glass beads) does to a rusty piece of metal.
If your looking to retrofit your blast cabinet we are here to help guide you on which products will work for you. Give us a call 1-800-322-1957. Click on the photos of the products we offer below to find out more. Again, we have created the Zero Gun Conversion Kit with everything you will need to make it an easy retrofit, but we also sell individual parts as well.  Happy Retrofitting!
THP Staff